Made up of thousands of islands between Asia and Australia, Indonesia is the world's largest archipelagic state with a vastly growing population. The country has a huge economic potential that has not gone unnoticed in the global community and its gaming industry is no exception. PC, mobile, and console gaming is trending day-by-day, and Indonesia's gaming market is growing exponentially. In fact, Indonesia is among the top 20 countries of the world that generates considerable revenue from the gaming industry. In this post, we'll discuss a few facts regarding the gaming trends in Indonesia.
Leading Gaming Industry―Top 20 in the world
Indonesia's gaming industry is considered to be the 16th largest in the world. According to Newzoo, the number of gamers in Indonesia has boosted to 43.7 million in 2017, whereas the total population of Indonesia is around 261 million. That makes almost 16% of the total population involved in playing games. The revenue generated from the gaming industry in Indonesia is $880 million, capturing half of the $1.4 billion market of Southeast Asia. It shows that the gaming sector is contributing a lot in developing the economy of the country. However, the downside is that only 1% of this total revenue is used for local games and the rest goes to international gaming platforms.
What people like to play?
In Indonesia, nearly 45% of the total gamers like to play cross-platform games. Cross-platform games are the ones that can run on Android, iOS, PC, and console. MMO (Massively Multiplayer Online) games are the most popular ones. Dota is the most favorite game of all age groups. Several competitions are held in the country inviting Dota 2 players to reveal their expertise. Recently, Indonesia Games Championship 2018 was held in Indonesia, where a team of Dota players, Boom ID, stood first.
A major group of players also prefer mobile games. Among mobile gamers, strategy, adventure, action, puzzle, sports, and arcade are the most favorite genre of gaming. Popular mobile games are Clash of Clans, Candy Crush Saga, Plants vs. Zombies, Fruit Ninja and Pokémon GO.
Gaming is prevalent in both genders in Indonesia where male gamers constitute nearly 56% of the total gamers. Whereas 44% of the total players are females. Significantly, both males and females, aged between 21-35 years old is the age group that is more involved in gaming compared to teenagers and middle-aged people.
Gaming Masterminds in Indonesia
Young and passionate gamers are pushing the efforts to grow the gaming market in Indonesia. Several gaming masterminds have emerged as a status symbol, inspiring others to enter the arena. One of them is Monica Carolina, whose signature is Nixia. She is one of the top 10 female gamers and influencers in the industry. She has her own eSports gaming team, named NXA-Gaming. Furthermore, she is also a brand ambassador for several gaming parts. Monica Chan, also known as Momo Chan is also another influencer in the gaming scene. She is a cosplayer, gamer, streamer, reviewer, and co-caster with more than one million views on her channel. These professional gamers are the pillars of the industry who are influencing youngsters to develop an interest in games.
Gaming Startups―Rocking the arena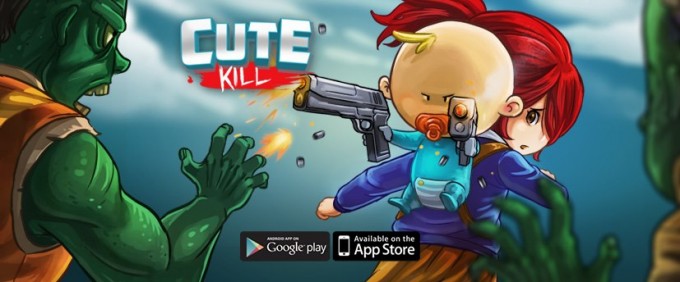 Several startups have contributed a lot to promote locally-made games in the country.
Local Distributors― Storming the industry
Although a significant portion of the revenue generated from games is spent on international gaming platforms, there are local developers too who are trying to levitate the local industry.
Jalan Tikus is an app store that offers free Android/ PC apps. Since 2012, Jalan Tikus has facilitated more than 10 million people to download apps from the store. It is the largest third-party app store in Indonesia.
Gudang Aplikasi, developed by Huawei, is one of the leading app stores in Indonesia that offers nearly 10,000 mobile apps. The app store has generated nearly 150,000 unique visitors.
WePlay arrived in Indonesia in 2015, backed by SingTel. Although it is available to some limited customers, it crossed the mark of 100,000 downloads a few years back.
Wallet Codes is hitting Indonesia! BEKRAF Game Prime 2018
Riding in the emerging gaming market scene, Wallet Codes was officially introduced at Indonesia's biggest game industry event, BEKRAF Game Prime 2018 that happened on 13th – 15th July. With that, Wallet Codes is now available in Indonesia to facilitate gamers to top up their favorite gaming platforms using mobile credit. Currently, Wallet Codes is available to Telkomsel, Indosat, XL and Tri mobile users in Indonesia. This new service is basically an e-commerce platform that allows players to purchase or top up their favorite gaming platforms, such as Steam and PSN, using Wallet Codes. Under the tagline, "No Credit Card, No PayPal, No Problem", Wallet Codes eliminates the headache of providing banking credentials for charging your gaming wallets.
The event was a success with around 13,000 visitors flooded the Balai Kartini Expo Hall in Jakarta and the Wallet Codes team was joined by two top gamers and influencers mentioned earlier, Nixia and Momo Chan. To know more how the event turned out and to catch up with Wallet Codes, click HERE
How to register for Wallet Codes?
Click the Register button on the top right corner.
Enter your email ID and password then hit Register.
An email will be sent to your email ID to confirm registration. Click that link to complete the registration process.
Tadaaa! It's done! Log in to your Wallet Codes account and start buying your favorite games using your mobile credit.