This year, the Mobile World Congress (MWC) brought mind-blowing technologies and products to the scene. The event was held in Barcelona from 25th to 28th February, and Forest Interactive participated in the event to bring you some exciting ICT solutions developed by the company. MWC is the biggest event of the mobile world where multinational companies participate and portray their products and technologies on a bigger canvas. Under the umbrella of Intelligent Connectivity, this year's MWC had eight themes—Connectivity, Artificial Intelligence, Industry 4.0, Immersive Content, Disruptive Innovation, Digital Wellness, Digital Trust, and The Future. Let's give you an overview of the entire event and show you what we saw over there.
5G stormed MWC
5G was the center of everyone's eye at MWC as it's going to turn the tables once commercialized. Several companies shared their timelines to unveil 5G service, but there wasn't any specific date revealed by any of them. However, the 5G technology was showcased as a few companies rolled out their 5G-capable mobile phones. We saw different capabilities of 5G technology at MWC, where the demonstration of real-time robotic surgery by remote doctors, real-time truck driving of a truck in Gothenburg from Barcelona, and jam sessions between far-flung musicians wowed everyone.
Sprint expects to commercialize its 5G service in four cities of the US that will hit the market in May this year. Verizon, AT&T, and T-Mobile haven't revealed the launching date of their commercial 5G service; however, the second half of this year is being considered important for commercialization of 5G technology. Pete Lau, the OnePlus founder, has discussed that 5G will see three phases of revolution—the improvement of data speeds over the next 3-5 years, development of an ecosystem of AI-powered 5G devices, and interconnectivity.
Folding Phones—Wait—What? Folding?
Yes! Folding phones took MWC by storm this year. Don't get it mixed by flipping phones that made an appearance around a decade ago. At MWC, Samsung rolled out its Samsung Galaxy Fold flagship smartphone that has two AMOLED display. A 4.6-inch screen is meant for one-handed use while the phone opens up to a 7.3-inch display. Galaxy Fold is expected to rock the US on April 26th and will hang a price tag of around 2000 USD.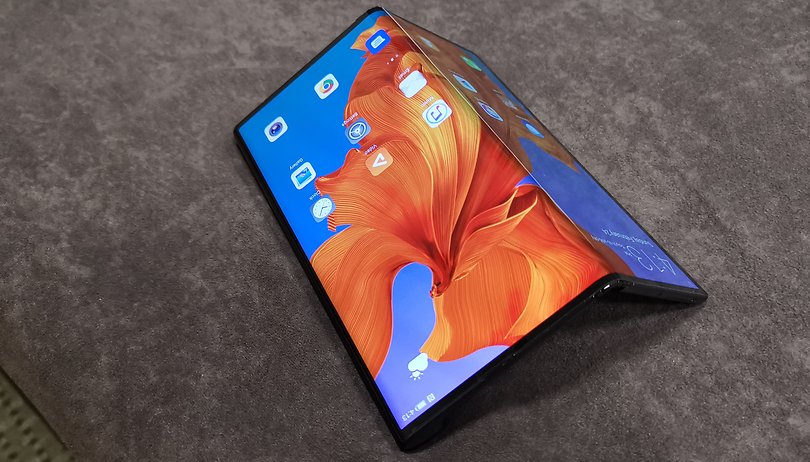 Mate X by Huawei tried to steal the Galaxy Fold's thunder that is also 5G compatible. Mate X has a single screen that can be used in three modes. When unfolded, Mate X sports an 8-inch OLED display that turns into a 6.6-inch front screen and a 6.38-inch rear screen in closed position. Huawei says that it will roll out Mate X in June or July and Huawei lovers can expect the phone to cost around 2600 USD. Motorola also sniffed the new folding phone trend, and it says that it will launch its folding phone—probably a revival of the Razr brand, which will cost roughly $1500.
Phones like Never Before
Nokia took a step ahead in introducing photography phone, and it shook the arena with its Nokia 9 PureView cellphone that features five cameras. Two cameras capture the RGB light while the remaining three are meant to pull in black and white data. This innovation will enhance the photography experience of pic lovers. Sony introduced its Xperia 1 at MWC that features a 6.5-inch 4K OLED display. This smartphone also features three 12 Megapixel cameras and the phone costs around £849. Apart from its Fold thrill, Samsung also launched its Galaxy S10 flagship phone.
Trending IoT
Internet of Things (IoT) got a big shot at MWC as 5G is being considered as the fuel to IoT. Even some people regarded it as 5G-enabled IoT. With the revelation of 5G technology, IoT trends have seen a boom, and the concept of connectivity is prevailing. With ultra-low latency, 5G will enhance the performance of several applications.
The biggest potential of IoT lies in smart cities where the concept of connected vehicles is breaking grounds. At MWC 2019, Mike Zeto, General Manager AT&T Smart Cities, said that his definition of a smart city includes proactive data usage. Analyzing camera feeds at low latency rates for public safety, and traffic monitoring will improve the concept of Intelligent Connectivity. AT&T and Vodafone revealed that both the companies will cooperate on IoT applications across the automobile space. The companies' representatives stated,
AT&T and Vodafone Business understand the complexity of global deployments. The goal is to simplify the deployment process, improve operations, deliver innovative solutions, and make the network certification process easier.
Yes, we were there! Did you find us at Elfo's booth? Elfo is an innovative 360 digital marketing service by Forest Interactive that integrates performance-based solutions for digital marketing. Elfo is designed to increase your website visitors, expand online sales and extend your mobile reach. Elfo offers immersive solutions to connect to your target audience through different channels and devices. Elfo is the key to scaling your business in the digital space. Alongside presenting its services and products, Forest Interactive had numerous exciting events that drew everyone's attention. Winners of different games got iPhone XS and Garmin products by Forest Interactive.
This year's MWC revealed several new products and raised numerous tech claims by companies. Now it's time for those companies to meet the user's expectations by providing their impeccable services. See you at next year's MWC!
Learn more on how affiliates and advertisers can win together with our elfomobi platform.