After the successful venture of the gaming industry in 2018, every eye is centered towards the upcoming gaming trends of 2019. With the revelation of several new technologies and the upgradation of a few existing ones, the gaming world is expected to roll out some mind-blowing gaming features. Here is a review of a few games and gaming trends that are expected to surface next year.
4 Expected Gaming Trends in 2019
Cloud Gaming: With the advancements in cloud computing, it is expected that the gaming trends will shift to cloud gaming in the year 2019. With this technology, you will be able to play a game using any device. Cloud computing will provide you access to the updated games that will also minimize the headache of updating your games. All you will need is a good internet connection, and you are ready to rock!
Handheld Consoles: Handheld consoles emerged in the late '90s and vanished from the scene in 2000s. Probably those were replaced by PlayStation. The huge popularity of Nintendo Switch has indicated a comeback of handheld devices. It is expected that handheld consoles will grab a huge market in 2019.
Realistic Graphics: Although the gaming industry has made groundbreaking achievements, it's still far away from providing a realistic gaming experience. The level of graphics is too cartoonish; unable to furnish an overwhelming gaming experience. However, you will experience an entirely different gaming environment in 2019 as VR headsets will come with enhanced graphics technology. The advanced hardware features will provide you with hyper-immersive gameplay.
Virtual Reality (VR) and Augmented Reality (AR): Although AR took the world by a storm after Pokémon Go rolled out, it didn't get much fame in other games. Analysts are of the view that AR technology will strike back in 2019 and a bunch of games will features "AR coupled VR" technology. Probably, Google Glass will rock video gaming in 2019.
5 Classy Games to roll out in 2019
Days Gone
Days Gone is an action-adventure/survival game being developed by Sony Interactive Entertainment Bend Studio. The game will be released for PS4 users and is expected to hit the market in April next year.
Days Gone is a third-person perspective game where you will find yourself in the shoes of a bounty hunter, St. John, who is a lonely wanderer. You will face a situation where a disease has wiped out several million humans from the planet and has transformed the remaining into zombie-like creatures. Being a warrior, you will be equipped with numerous weapons, and your job will be to find the zombies and make them weak slowly during the daytime and quickly at night. You will also ride a motorbike to explore new weapons and discover your enemies.
Days Gone will be publically available on April 26th, 2019. You can pre-order it on Amazon for USD 59.28.
Anthem
Anthem is an action RPG (role-playing game) being developed by BioWare. The game will roll out in February 2019 and will be available for Windows, Xbox One, and PS4 users.
Anthem is a third-person perspective shooting game where you will find yourself in an open world with other players where they can take on customizable exosuits, called Javelins. Among these Javelins, you will find the Ranger, a balanced Javelin and the Colossus, a monster Javelin equipped with heavy armor. All the players can gather at a central meeting point, Fort Tarsis, a place where players find new missions and assignments. Anthem features single-player and multiplayer game modes where up to 4 team members can combine forces in a team.
The game is expected to be released on February 22, 2019. You can pre-order it on Amazon for USD 70.
Metro Exodus
Metro Exodus is a first-person assault game being developed by 4A Games. This game is expected to appear on the screen in February 2019, and it will be available for Windows, Xbox One, and PS4 users.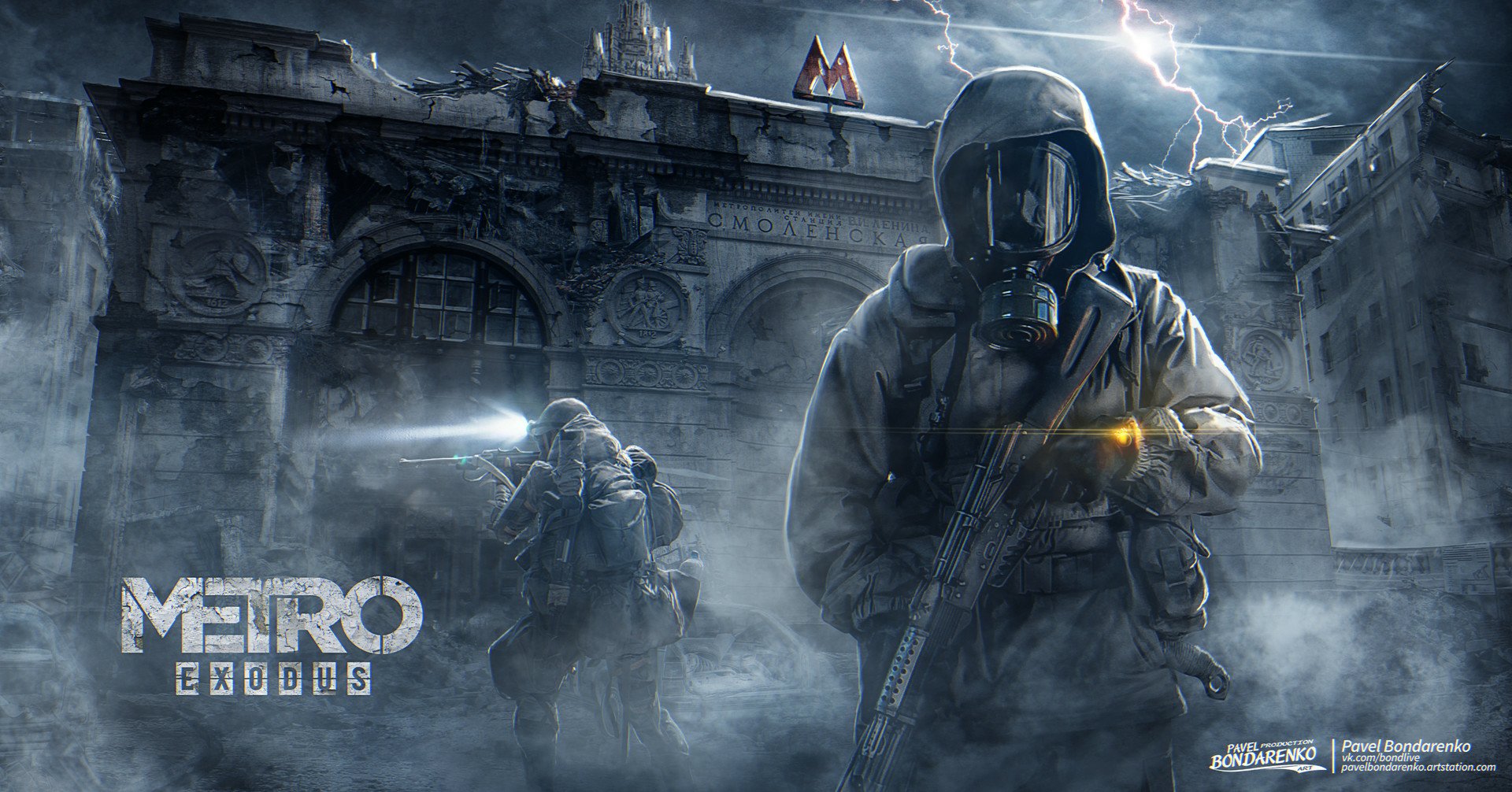 Metro Exodus will feature survival horror elements where you will find yourself in a former Russian Federation. You will have to deal with the wild creatures on the planet. Just like Days Gone, you will find customized weapons and will experience changing seasons, including day-night cycles.
Metro Exodus will hit the arena on February 22, 2019. You can pre-order it on Amazon for USD 59.99.
Tom Clancy's The Division 2
The Division 2 is an action RPG that is being developed by Massive Entertainment. This game will be released in March next year for Windows, Xbox One, and PS4 users. The Division 2 is one of the most-awaited games of 2019 that will feature the ultimate mind-blowing graphics. It is a third-person perspective game where players will find themselves in Washington D.C., where a civil war is outraging. Being a role-playing game, players are assigned different missions and tasks, and they need to meet the objectives to move to the next stages. The game features multiplayer gaming mode where players can perform raids as a team.
The Division 2 will be available for gamers on March 15th, 2019. You can pre-order this game on Amazon for USD 59.99.
Cyberpunk 2077
Cyberpunk 2077 is a role-playing game being developed by CD Projekt that will be released in 2019. The game will be available for Windows, Xbox One, and PS4 users.
Cyberpunk 2077 will be a first-person perspective game where players will assume the role of a mercenary V, who can upgrade to adopt different characters including NetRunner, Solo, Techie, etc. V is entirely customizable, and it can acquire a range of weapons for the combat. It can also travel across the city and drive vehicles to complete missions.
Cyberpunk 2077 will rock the market on December 31st, 2019. You can pre-order it on Amazon for USD 59.99.
2018 has been a remarkable year for the gaming industry as it generated a revenue of $137.9 million. The gaming world is unstoppable and its trends are ever evolving significantly with the advent of new technologies. One such technology is Wallet Codes
Forest Interactive the developer of Wallet Codes, in partnership with U Mobile is excited to announce that is has launched its mobile payment solution for gaming in Malaysia. Wallet Codes allows you to top up your favorite gaming platforms, such as Steam and PSN, using Wallet Codes.
Under the umbrella of "No Credit Card, No PayPal, No Problem", the service is now available in 10 countries including Malaysia, Indonesia, Taiwan, Pakistan, Thailand, Sri Lanka, the Philippines, UAE, Palestine, and Myanmar. Wallet Codes eliminates the headache of providing banking credentials for charging your gaming wallets. Check out how to add funds to your Steam Wallet using mobile phone credits below: